Minoans
MINOANS
by Anna Margherita Jasink, Isabella Valinoti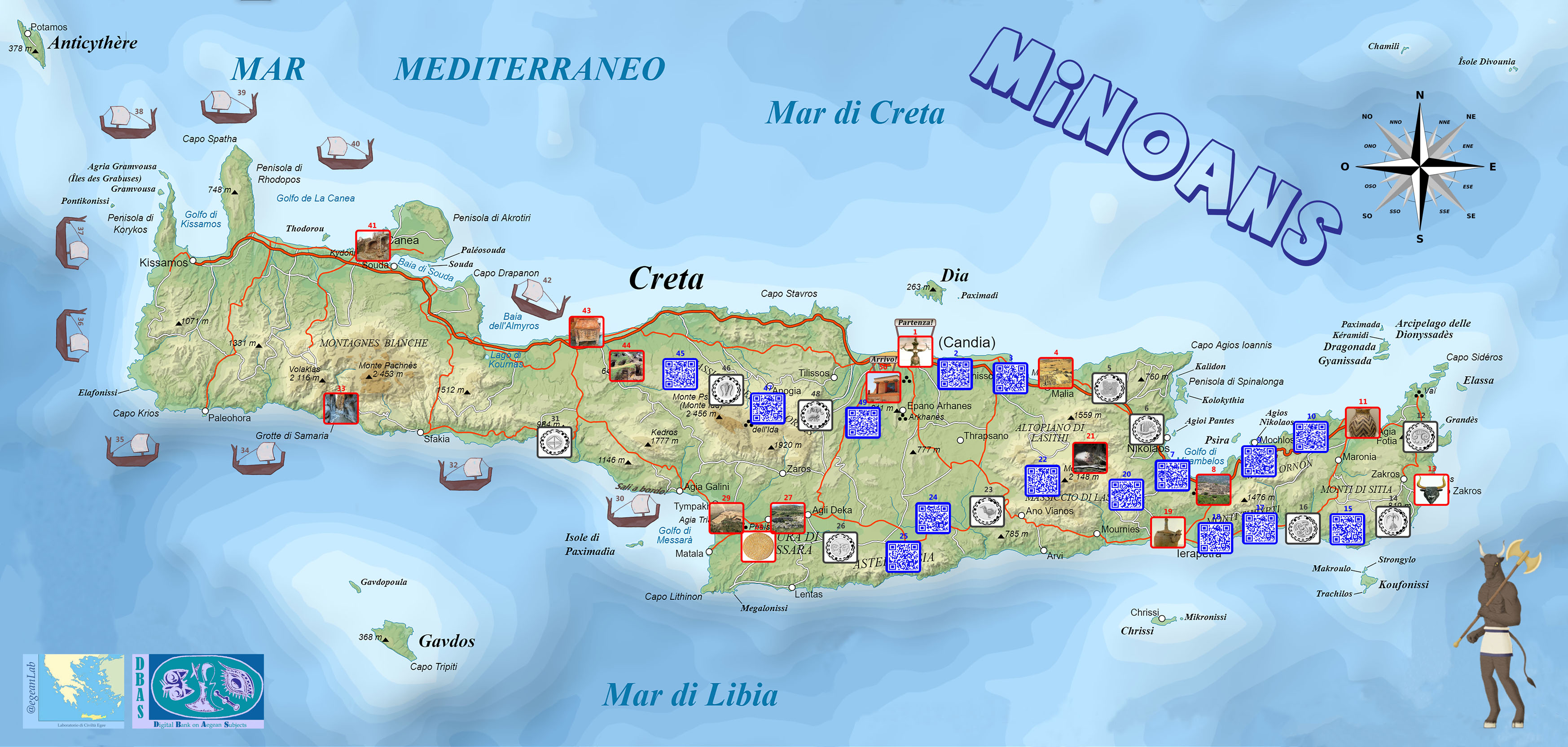 This is the first game designed by @egeanLab. The game concerns the island of Crete during the Minoan period (second millennium BC) and its main archaeological sites. It develops like the so-called "snakes and ladders" games on 50 squares, following a geographical router, from Heraklion to Knossos, where according to the legend the labyrinth with the Minotaur was located.
The game may be played both as a simple board game and on an online platform, using data from MUSINT and MUSINT II. The instructions of the game are available in a dedicated page, which can only be opened through a specific password, given directly by one of the authors of the game (jasink@unifi.it, ice9011@gmail.com)
Si tratta del primo gioco ideato dall'@egeanLab. Riguarda l'isola di Creta nel periodo minoico (secondo millennio a.C.) e i suoi principali siti archeologici. Si sviluppa come un "gioco dell'oca" su 50 caselle, seguendo un percorso geografico, partendo da Iraklion e concludendosi a Cnosso, nel famoso labirinto del Minotauro. Può essere giocato sia come un normale gioco da tavolo che su piattaforma online, servendosi dei dati offerti da MUSINT e MUSINT II.
Le istruzioni del gioco vengono fornite in una apposita pagina, che può essere aperta solo attraverso una specifica password, data direttamente da uno degli autori del gioco (jasink@unifi.it, ice9011@gmail.com).